Yellow Brick House reopens its Markham shelter to more women and children fleeing domestic violence
New family 'zones' created after several months of renovations made possible by a $150K grant
Domestic violence affects one in three women in Canada, with shelters expecting an increase in women and children seeking safe haven and support as a result of stay-at-home orders during the past year-and-a-half.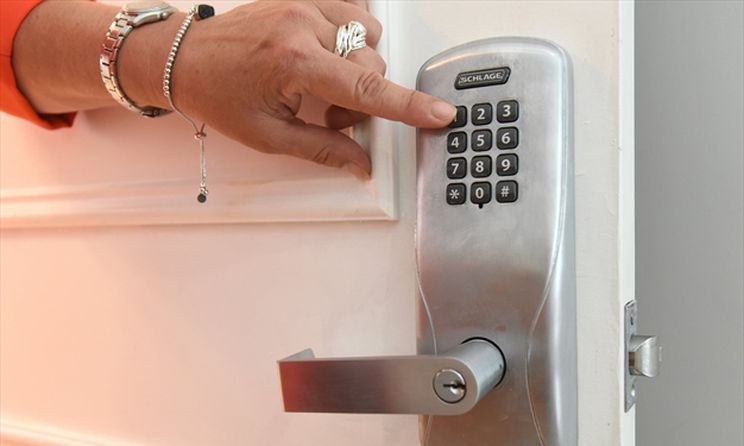 York Region's Yellow Brick House has been one of the largest providers in Ontario of services to women and children escaping domestic violence and abuse since 1978.
The shelters were designed as congregate living settings where families share bedrooms and communal living areas and kitchen space, but that posed a significant challenge during the height of COVID-19 pandemic protocols.
"We realized that we couldn't keep families in our shelters under those conditions, so we had to relocate them to alternative housing until we were able to secure some funding to renovate our facilities," explained executive director Lorris Herenda.
After several months of renovations made possible via a $150,000 Resilient Community Fund grant awarded by the Ontario Trillium Foundation (OTF), the Markham shelter is set to reopen this month.
It is now set up in "zones," where each family has their own living room, bathroom and bedroom.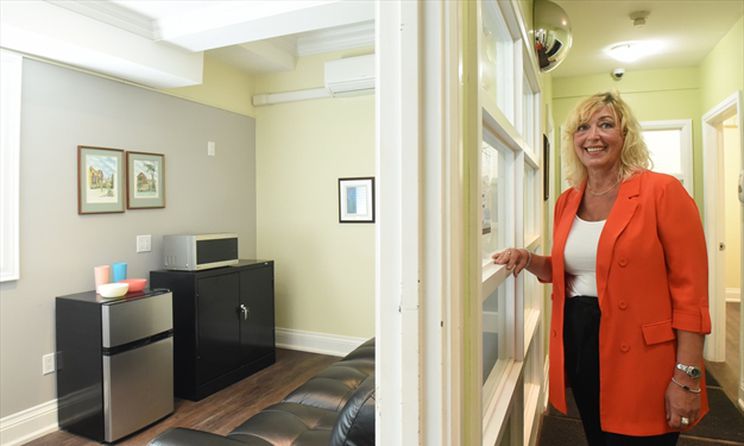 The kitchen has also been fully renovated, and a full-time cook will prepare breakfast, lunch and dinner for clients to maintain safe COVID practices.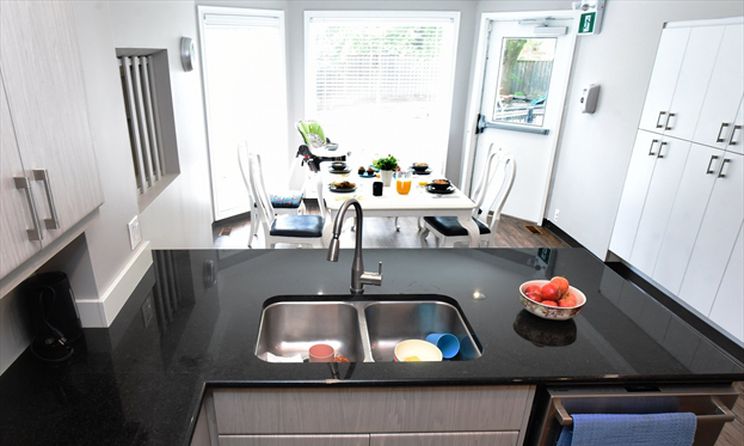 "We had to really shift the way we deliver our services and keep everybody safe," said Herenda.
Even with vaccinations, there are still concerns about new variants of the virus.
"Even when this pandemic is over, we don't know what the future is going to hold, so by creating separate living zones, we are ready if there's ever another pandemic."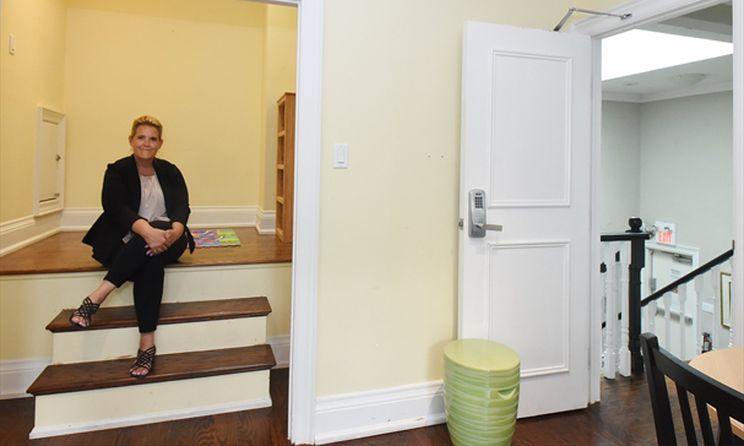 The remodel came at a time when the rates of domestic violence are on the rise due to the pandemic.
There has been a 30-per-cent increase in domestic violence in Canada with women isolating with their children in silence with their abuser during the pandemic.
While calls to crisis lines decreased since women were stuck at home with their abusers, sadly, homicides increased, according to recent reports.
In 2020, 34 women and children were killed by their abuser. So far this year, from Jan. 1 to July 31, 33 women and children have been killed.
"That's only six months into the year, and homicides have doubled," Herenda said, adding the most dangerous time for an abused woman is when she attempts to leave her abuser.
About 26 per cent of all women murdered by their spouse had left the relationship, and half of the murdered women were killed within two months of leaving their abuser.
With the lifting of pandemic restrictions since June, agencies such as Yellow Brick House are seeing a surge of women who are trying to escape.
"All the stay-at-home orders were essential for the general population to stay safe and COVID-free, but they had a really detrimental impact on the families who are living with an abusive partner," Herenda said, adding shelter staff are also having conversations with York Regional Police in terms of an anticipated influx in calls to the police to intervene in these situations.
"We're having conversations about how we're going to handle the overload that's going to be coming our way."
Continued community support is a key aspect of that.
"We do what we can, and we do it with the help of our community," Herenda said. "We need them to keep supporting us, be aware and break the silence around domestic violence."
Herenda said domestic violence is not a private issue.
"It impacts all of us. It can happen to any one of us. It could happen to me, and I want to know that I can get some help somewhere and not be told, 'Sorry, you stay and suffer.'"