Online Module
For teaching professionals who would like to facilitate discussion about Healthy Relationships with their students.
This innovative on-line tool involves completing training modules on abuse and healthy relationships.  Upon successful completion of modules you gain access to 10 downloadable lesson plans for ages 13-17.  These plans provide discussion prompts, activities and resources specific to the topic of interest.
Click here to login to the course or register.
Funding for this unique program provided by Ontario Trillium Foundation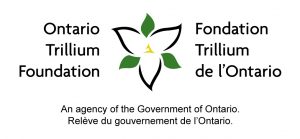 Yellow Brick House is pleased to offer an educational program called HEALTHY HOMES. Healthy Homes provides information and workshops to newcomers and immigrants to Canada about abuse and healthy relationships.
Program Objectives:
Education and Empowerment
Women's Empowerment and community engagement
Leading communities towards a future free of abuse and violence
Provide meaningful options and resources for supports and services
Interested? We may be able to partner with you to offer workshops at no cost!
Download Healthy Homes Information Sheet
Please direct inquiries to:
publiceducation@yellowbrickhouse.org
The Ministry of Citizenship and Immigration is supporting the funding for the Healthy Homes project.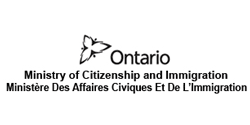 Organizations may seek professional guidance regarding a variety of topics.
Examples of workshops and educational assistance facilitated by YBH Public Education are:
Assistance in the development of training for staff
Defining and recognizing workplace violence
Responding to disclosures by employees
Rights and responsibilities in relationships
Corporate workshops vary and may be developed to meet your organization's needs.  To inquire further about how we can help, please contact mariel@yellowbrickhouse.org