Beware Before You Share
"Oh, dear, not another one," you think as you click and share the latest missing child announcement that has shown up on your Facebook feed.  That cherubic face tugs at your heart, and you imagine how you would feel if one of your babies were missing.  Sharing this news with your Facebook friends in hopes that someone will recognize this child is the least you can do to help. Right?
Two nights later, the lead story on the evening news is of a young woman who has been brutally murdered by her ex-boyfriend.  "Not another one," you think again.  She had left him and gone into hiding just like a woman in an abusive situation is encouraged to do.  She almost made it.  Almost.
What if we told you that murdered woman was the mother of the "missing child" whose picture was shared so widely across Facebook?  What if we told you that the many well-intended "clicks and shares" are what led her killer straight to her front door?
Lotta Sonemalm at the Swedish Association of Women's Shelters and Young Women's Empowerment Centres warns that a well-meaning person who just wants to help reunite a child with his distraught family may actually be contributing to "someone being beaten, raped, or killed."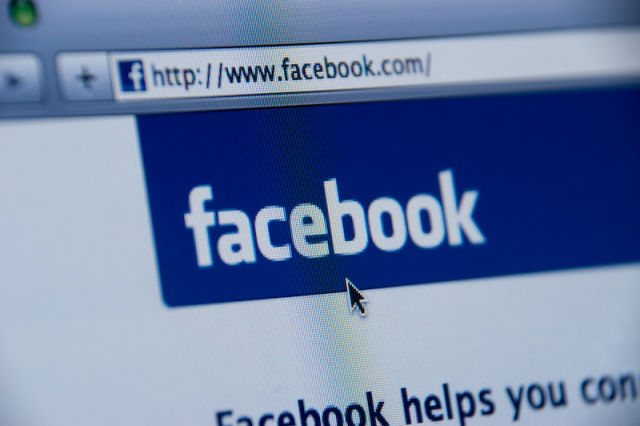 We have recently become aware that sometimes these missing children are not actually missing, but are in hiding with their mother who has fled.  An abusive ex, a non-custodial parent, a stalker, a pedophile — a person of malevolent intent — may have posted that picture knowing that some "helpful" soul would respond and deliver his victim right into his hands.  Social media is a fun pastime and often is a useful tool, but in insidious hands, it can turn any charitable, helpful citizen just trying to do his civic duty into a powerful weapon.
So what is one to do?  
First, verify that the missing child report actually originated with a law enforcement agency.  
A legitimate missing child claim, if legitimate, will also be reported by a reputable newspaper or radio/TV station, and not only on Facebook or Twitter.  Even if these qualifiers are present, it is still possible that the posting is part of a clever scam.  It requires the armchair activist to do more than a passive "click and share," but a phone call to the police station, a quick internet search to see where else this is being reported, for example.
While on the topic of social media safety, we should also caution about the practice of sharing pictures taken with a smart phone.  Smart phones and some other devices employ "exchangeable image file format" which stores information, including location data.  Many mobile phones include built-in GPS receivers which can pinpoint the precise latitude and longitude of where a picture is taken (geo-tagging).  This feature is set up as the default in many devices, and the user is unaware that every time he posts, shares, or tags a picture, he may be giving the exact location of an intended victim.
The good news is that Facebook and Twitter now eliminate much of the metadata from uploaded pictures in an attempt to ensure privacy.  As technology evolves, though, it seems that hackers have been able to stay one step ahead, so caution is still advisable.
To further protect yourself and others, you may turn off your device's GPS feature.  If your smart phone or other device cannot use GPS to determine your location when you take a picture, it cannot store the locator data, either.
Most women who have fled an abusive situation have (hopefully) already taken measures to protect themselves from location thanks to smart technology.  Sadly, however, another person may unwittingly betray a victim's whereabouts simply by sharing something that seems innocuous.  
If you care enough about others to share a missing child's picture in hopes of finding him or her, then please careful enough to take the extra step of verifying the accuracy of the report before you share it.
"Beware Before You Share!"
Messieh, Nancy, Joel Lee, and Angela Randall. "Missing Child: How Sharing That Picture Can Put Lives At Risk [Weekly Facebook Tips]." MakeUseOf. N.p., 29 Oct. 2013. Web. 08 Mar. 2017.
"Smartphone Pictures Pose Privacy Risks." Snopes.com. 23 Oct. 2016. Web. 08 Mar. 2017.